Tanning Taya is a quest giver found at The Beach, who gives out Stunna Shades after finishing her quest line. Her quests start from Hard, to an Extreme difficulty.
Quests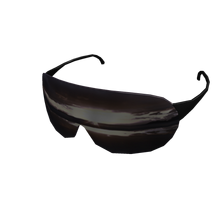 Quest#
Requirements
Rewards
1
1,000,000 Sandstone
2
1,500,000 Sandstone

30 Shovel Ore

1 Rebirth

90 Rebirth Tokens
3
45 Sunglasses

2 Rebirths

Mythical Crate
4
Open Omega Hat Crate

40 Ice Pops

45 Ice Cream

5
5,000,000 Sandstone

1 Rebirth

100 Rebirth Tokens
6
3,000,000 Sandstone
Mythical Hat Crate
7
27 Chlorite

32 Mithril

24 Orcalium

Mythical Egg
8
Hatch Omega Egg

Hatch Epic Egg

110 Rebirth Tokens
9
10 Rebirths
250 Rebirth Tokens
10
Equip Golden Shovel

5,000,000 Sandstone

30 Orcalium

5 Rebirths

Stunna Shades
After finishing Taya's quest line, more quests will be generated randomly, but a player won't recieve any more limited Hats. The rewards that Tanning Taya then gives to you are either Mythical Crates/Eggs or Rebirth Tokens.
Trivia
Tanning Taya is one of the first female NPCs and quest givers, the other one being Candy Cassy. Both were introduced in the Quest Givers update.