Sir Minesalot was an event quest giver found in the Home World, lasting from 8/10/18 to 8/31/18. He was orignally intended to last until 8/24 before a 1 week extension. The quest is now over.
For finishing his 16 pre-set quests, he gave out his own Like a Sir hat. (It is now only obtainable by trading.) He is a retired miner who requested you to mine for various causes. He often forgets items for his family, donates to charity, and gives extravagant gifts to his children. Then, he got greedy.
Quests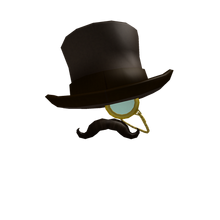 Like other quest-givers, once the final pre-set quest is complete, Sir Minesalot gave randomized quests which required large amounts of higher-difficulty ores from various worlds. However, the ores would all be found at one zone - Minesalot would declare where the quests' ores could be mined.
Trivia
Sir Minesalot's name is a mix of the words "Mines a lot".
Sir Minesalot is the first quest giver that gives quests for more worlds than they appear in, the first challenge quest giver, and the first who gave out more than 9 pre-set quests.
Due to difficulty, players could have bypassed rare ore requirements with existing Skip Quest Product introduced and bought with 30 ROBUX per requirment.
Sir Minesalot is one of three quest givers so far with the possibility of being rewarded with a Mythical Egg or Mythical Hat Crate.